Mite Control Services In Brisbane
Mites are a specific group of pests that can impact your health and cause agricultural damage.
Are you searching for superior quality mite control in Brisbane as you doubt that your property or surroundings are affected by the pest?
Tom's Pest Control offers tailored mite control services based on the species and level of infestation at your property. With us, you will get a complete service that includes a detailed inspection as well as ongoing prevention techniques and tips.
We have several years of service and qualified pest control specialists to offer lasting mite treatment services regardless of your property type. The friendly pest technicians and our commitment to transparency will ensure you hassle-free service experience.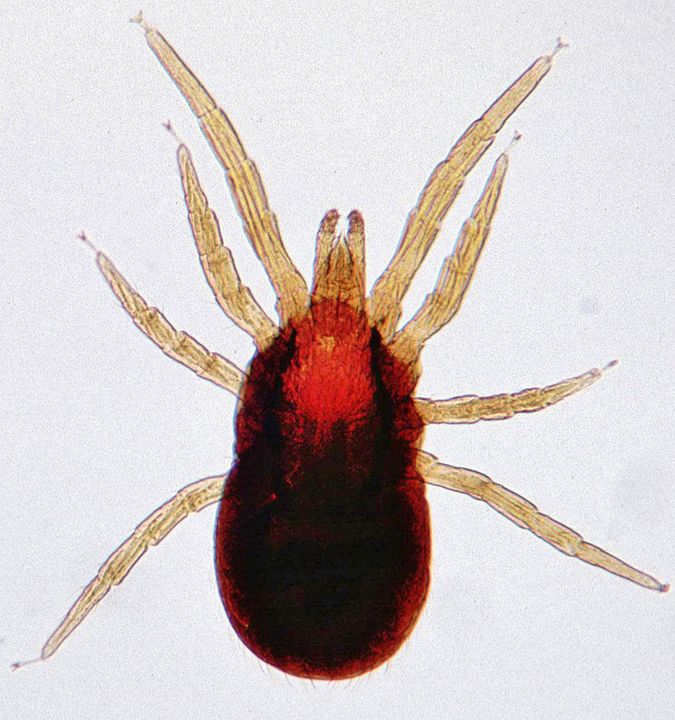 Major Pest Mite Species In Queensland
Mites are arthropods with several species present in Australia. However, a majority of them are not pests and do not cause any damage to humans or their habitats.
See the list of most common pest mites in Queensland:
Each of these species has unique characteristics and impacts humans and their habitats differently. Before choosing the treatment services, you should also know why on-time mite treatment is very much essential in safeguarding your health and environment.
Why Is Mite Control Important?
Don't forget to take mite bites treatment if the symptoms or health issues escalate.
Since mites are less 1 mm of size, you may not be able to confirm the presence of the pest visually. However, you can check out for the above-mentioned health issues with the mites and call us for a mite inspection. Spider mites cause discolouration in leaves and make them drop.
Tom's Pest Control Way Of Treatment
At Tom's Pest Control, we offer comprehensive – a four-stage – treatment to secure your environment from mites.
Inspection
Our certified mite specialists will visit your property and finish a comprehensive inspection. It will help us to identify and document the mite species, the level of infestation, the amount of damage at your property, and more.
We will also identify the potential factors that lead to the mite infestation at your environment. Our detailed inspection report will have the findings, photographs, and recommendation to give you a detailed picture of the pest infestation.
Treatment Plan
Based on the findings, our mite control technicians will create a tailored treatment plan to make your environment free of mite infestation. The treatment plan will have the treatment procedures, the timeline of the treatment, the outcome from the treatment, and the need for any follow-up treatment.
Based on the type of treatment, we may have specific instructions to the inhabitants of the property. And we will communicate those to you before beginning with the treatment.
The Extermination
Our mite control technicians will complete the treatment as described in the plan. Based on the extent of mite infestation, we may use a mix of treatment methods to give you the best results. The treatment options include fogging, insecticides, and aerosol sprays.
At Tom's Pest Control, we use only approved, safe products as we are committed to creating a healthy environment around our customers.
Ongoing Prevention
The treatment alone can't give you permanent results. We will provide you with specific ongoing prevention techniques for the mites at your property based on our findings. However, the following general tips can greatly minimise the population of mites at your property:
Regularly clean the floors and clear the clutter.
Properly ventilate the darker, high-humidity areas of your property. If required, invest in a dehumidifier.
Wash your bedding and clothing at regular intervals.
Why Tom's Pest Control?
Tom's Pest Control is the pioneer of the pest control industry of Brisbane with its service standards.
Are you searching for advanced black mite removal services tailored to your needs? Provide us with the details of the infestation, get a free quote, and make your property free of mites.
If you observe that the mite issues at your property are not subsidised within two weeks of our pest control services, you can contact us for a FREE retreatment service. Our technicians will return to your property and provide you with optimal pest control that can ensure a healthy environment around you.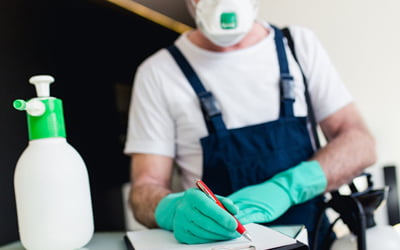 Make An Investment For Your Health And Environment
Call us today on
(07) 3184 4223
or use our online form to reach out us with the infestation issues at your property. Let's make your property mite free for a healthy living.