Mosquito Control Brisbane
Do you notice mosquito infestation at your home or in your commercial space in Brisbane? Are you searching for advanced mosquito pest control services as a way to ensure the health and well-being of your family or workforce?
At Tom's Pest Control, we are excited to work with you and provide you with the best mosquito treatment specific to your environment. With several years of pest treatment services and expert mosquito control specialists, we will offer you integrated mosquito management solutions.
Our mosquito treatment technicians will visit your property, complete a comprehensive inspection, provide tailored treatment solutions, and give you specific tips to avoid future infestation to ensure permanent results.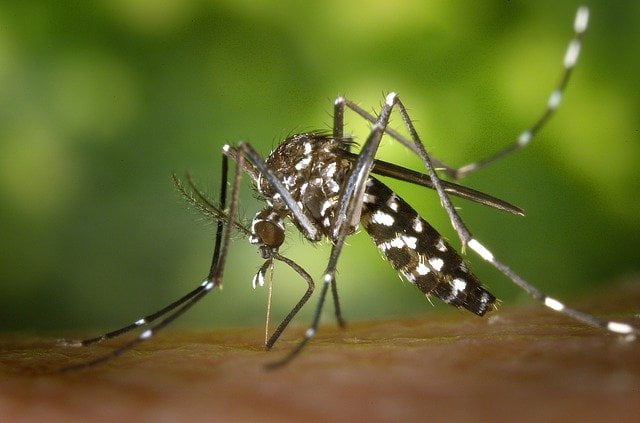 The Importance Of Timely Mosquito Treatment
You may know that mosquitoes are vectors that carry pathogens of various diseases, and the bites can sometimes be deadly. But, do you know the magnitude of health issues and damage due to mosquito bites?
Though there are several mosquito species, only a few – female species – of them bite humans and transmit various fatal diseases.
At Tom's Pest Control, we know the ill effects of each pest mosquito and provide comprehensive mosquito treatment services that keep your property premises free of mosquitoes.
The Mosquitoes Control Treatment Process
Tom's Pest Control has a four-stage procedure to remove the threats of mosquitoes from the homes and commercial spaces of Brisbane. From inspection to ongoing prevention, we focus on your healthy life and wellbeing.
Mosquitoes Pest Inspection
Our qualified mosquito control technicians will complete a detailed inspection at your property for the infestation. We will identify and document the mosquito species, the level of infestation, risks associated with the infestation at your property, and more.
We will also document the factors around your property that contribute to the mosquito breeding and growth. This includes the hiding places of mosquitoes, water collection spots, and more. We will list down the top breeding sites of mosquitoes in and around your property to provide a comprehensive treatment service.
Mosquitoes Control Treatment Plan
Based on the inspection results, we will create a tailored treatment plan to control mosquitoes around your property. The plan will have the treatment procedures, the timeline of the treatment, the expected results of the treatment, and the requirement for any follow-up treatments.
We may give specific instructions to the inhabitants of the property based on the type of treatment. We will communicate this to you before beginning with the treatment.
Mosquito Extermination
Our mosquito control technicians will complete the extermination per the treatment plan. We may use a mix of various treatment procedures, including misting, thermal fogging, larviciding, insecticides, mosquito traps, repellents, and more.
Tom's Pest Control offers only environmentally friendly, safe mosquito extermination procedures as we give extreme to the wellbeing of our customers. Our procedures create zero impact to your environment and are safe for you, your family, workforce and customers, and pets.
Ongoing Prevention
Ongoing prevention techniques and strategies are very much important in ensuring long-term mosquito control results. We will provide you with specific techniques and strategies to control the mosquito population in your environments, based on our inspection findings and the mosquito species present in your property.
However, the following general tips can help you to reduce the mosquito infestation issues at your property:
Remove any clutter, keep your property clean and hygienic always.
Use tightly closed garbage can, dump the garbage in the cans, and regularly empty them.
Check around your property and remove anything that collects water – helps in the mosquito breeding. This includes buckets, tin cans, old tires, containers, and more.
Clean debris from gutters and avoid standing water in your roof and gutters.
Repair plumbing leaks and cistern damage
Ensure proper yard maintenance – cut grass and trim shrubs and trees.
Why Choose Us For Mosquito Control For Your Home or Business?
Our commitment to providing superior service experience has helped us to become the trusted partner for the businesses and homeowners of
Brisbane in general pest control treatments
. The highlights of our services are the following:
If you see that the pest issues at your property are not subsidised within two weeks of the treatment, you can contact us for FREE retreatment. Our technicians will revisit your property and complete the mosquito control to give you the best results.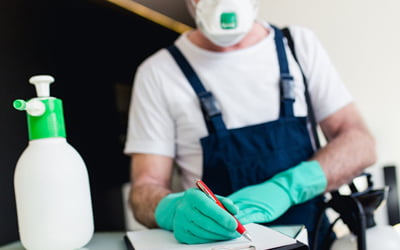 Complete Control Of Mosquito Problems
Call us today on
(07) 3184 4223
or use our online form to communicate the mosquito infestation at your residential or commercial Brisbane property. We will create a healthy environment around your property that assures a quality life for you and your family.