Fly Control Treatment Services In Brisbane
Do you see an increasing fly population in your property and quite sceptical about the health and wellbeing of your family? Are you searching for advanced fly control options in Brisbane to make your environment safe and healthy?
Tom's Pest Control offers tailored treatment solutions for the fly infestation at the homes and businesses of Brisbane. With several years of service, we can quickly identify the factors that contribute to the population of fly in your environment and provide quick treatments for long-term fly control benefits.
Our certified fly control specialists will visit your property, complete a detailed inspection, give tailored treatments, and provide you with techniques to ensure ongoing prevention.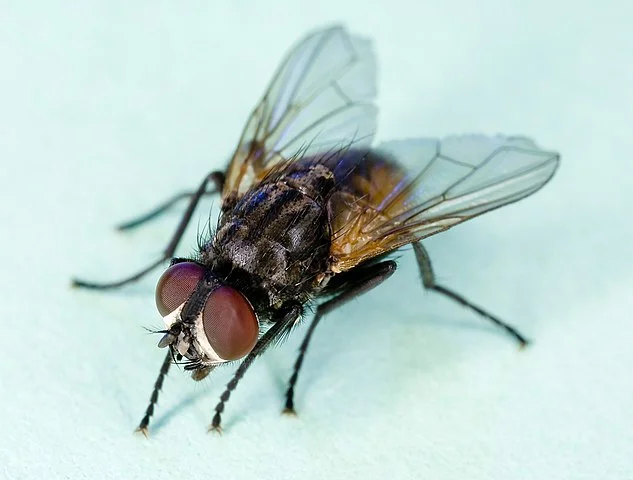 Pest Fly Species In Brisbane
You can find several fly species in Australia, and many of them are not pests and have medical, agricultural, and veterinary importance.
When it comes to pest flies, you find the following species in Brisbane and suburbs:
Each of these flies is known for causing a varying range of issues and damage to human environments and need specific fly control solutions.
What Makes Timely Fly Control Important?
The presence of flies in any space poses several risks that can endanger the health of us and our beloved pets.
The population of flies in a property can be due to various reasons, but there is a general perception that the infestation can only happen due to lack of sanitation and hygiene.
The Complete Treatment
At Tom's Pest Control, we offer comprehensive – a four-stage – fly treatment and removal in Brisbane. The end-to-end treatment service will help you to safeguard your property from future infestation risks as well.
Inspection
Our certified fly control specialists will come to your property and complete a detailed inspection. The inspection will help us to identify the species of the pest fly, the level of infestation, the extent of associated damage, and more. We will inspect for fly eggs, maggots, pupae, and adult flies as we want to give a permanent solution for you.
We will also identify the factors at your property that increase the fly population. This will help us to create specific techniques to avoid future fly infestation.
Tailored Treatment Plan
Based on the fly inspection results, we will create a tailored fly infestation treatment plan to give you the best results. The treatment plan will have the treatment procedures, the length of the treatment, the expected results from the treatment, and details of any follow-up treatment.
Based on the type of treatment, we may have specific instructions for the inhabitants of the property. We will communicate those instructions with you before beginning the fly and maggot treatment.
The Procedure
Our fly extermination technicians will complete the treatment as described in the treatment plan. It can be a combination of multiple treatment procedures to give you the best results. We usually use a number procedures, including baits, fogs, sprays, dusting sprays, traps, electric fly killers, aerosol mists, and more.
At Tom's Pest Control, we are very much focused on the health and wellbeing of our customers and use only approved fly control products per Australian standards. This means that our treatments are safe to you, your family, pets, and your environment.
Ongoing Prevention
In addition to the treatment, you should have ongoing prevention plans to get long-term results. We will advise you specific techniques to control the flies in your environment.
You can also follow the below general tips to minimise the fly infestation at your property:
Tightly cover any food scraps and remove it on a regular basis
Clean and sanitise your rooms and ensure proper hygiene.
Don't keep the food product open, always store them in tight containers
Regularly dispose of the garbage, pet faeces, and any other organic wastes
Why Tom's Pest Control?
At Tom's Pest Control, we are focused on delivering permanent solutions while creating a long-term relationship with our customers through outstanding service.
The highlights of our services include:
Do you see that the fly issues are not subsidised within two weeks of our treatment? You can contact us as we will provide you with a FREE retreatment service. Our fly control technicians will revisit your property, complete the pest control, and give the best results.
Based on the level of infestation and type of fly, we will provide you with an obligation-free quotation and give you highly affordable, advanced fly control services for your environment.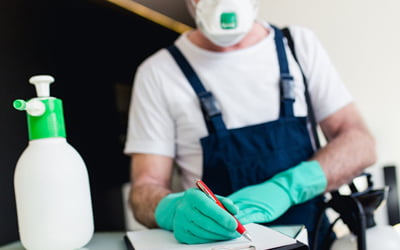 Make Your Space Healthy Today
Call us today on
(07) 3184 4223
or use our online form to let us know the pest fly issues at your property. Let's make your environment contributing to your wellbeing.