Professional Bird Removal In Brisbane
Do you see an excessive number of pest birds around your property these days and want professional bird removal in Brisbane? Are you worried that the birds around your business can become a nuisance to your customers and cause financial loss to you?
Tom's Pest Control is an expert in bird protection and prevention in Brisbane with several years of expertise. With tailored treatment plans and qualified bird control specialists, we can make your premises optimally protected from bird invasion.
Our bird removal and control services will also help you to identify the factors at your property that attract pest birds to nestle around it. Furthermore, we will help you to remove or correct those factors to get permanent bird prevention results.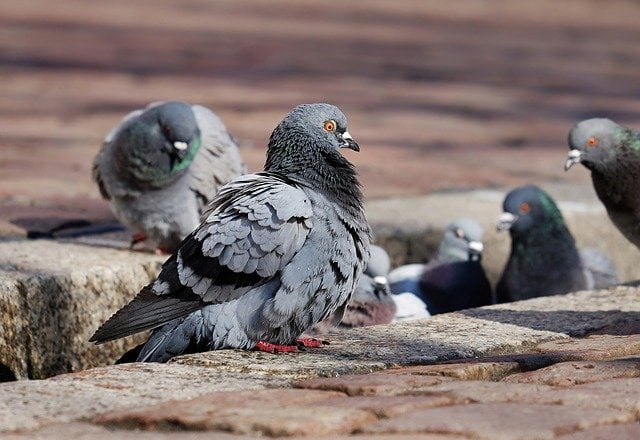 Common Pest Bird Species In Brisbane
The pest birds have one thing in common: the normal activities of these birds make clashes with human activities. Some of them are introduced species to Australia, and they pose threats to native birds and animals as well.
The most common pest bird species in Brisbane are the following:
Some of these birds are generally beneficial or not harming humans in most cases. However, the birds become pests when they invade to certain environments.
For instance, Australian white ibis is farmers' friend as the bird eats pest insects in large numbers. However, it becomes a nuisance when the bird enters eating areas and outdoor cafes as it fouls the area by spreading scraps from tables and bins.
Potential Issues Due To Pest Birds
Though pest birds rarely attack humans, they can endanger your health in addition to a number of issues that can cost you financially. Learn the major issues caused by pest birds and why professional bird control is important:
Be it bird removal from the home or commercial space, you can call us any time for quick bird trapping and control services.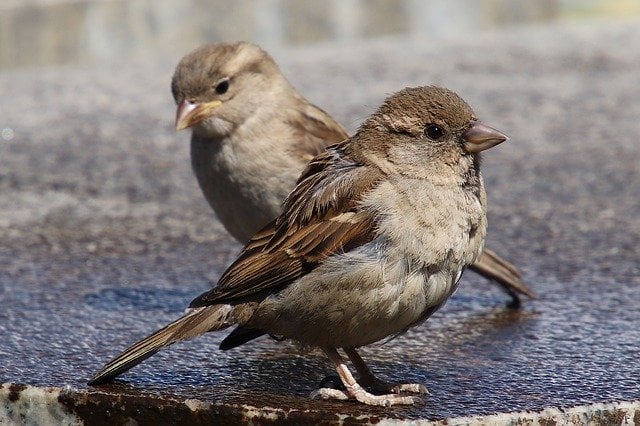 Tom's Pest Control's Treatment
We offer comprehensive bird removal through a four-stage procedure and help you to create a healthy environment around you.
Inspection
Our qualified bird removal specialists will come to your property and complete a detailed inspection. It will help us to identify the species of the pest bird, the level of infestation, the nests around the property, the associated damage, and more. We will also identify the factors at your property that led to the bird infestation.
Tailored Treatment Plan
Based on the inspection results, we will create a tailored bird control plan for your property. The plan will have the treatment type, the timeline of the service, the expected results, and more. It will give you information about the need for any follow-up treatment as well.
We will communicate the treatment plan to you before beginning the service and ensure that you are getting a transparent service experience from us.
The Bird Control
We use a number of bird control options to give you immediate results, including trapping, bird baiting, shooting, and more. We also use a number of bird exclusion options for giving you permanent results against bird infestation. Some of those include electric shock systems, netting and mesh, spikes, flexible floppy wires, and sprung wires.
We have modern tools and equipment to ensure safe and efficient bird removal from the roof and high-rise buildings in residential and company buildings.
Ongoing Prevention
At Tom's Pest Control, we give lasting pest control solutions and will advise you proactive measures to control future infestations. Our pest control technicians will give you specific tips to discourage the birds in your space.
Some general tips to control birds are the following:
Clean your environment, remove any clutter
Never try to feed the pest birds nor keep the trash cans open
Trim trees and shrubs around your property to avoid nestling
Clean gutters and remove the standing water around the property that encourages pest birds to feed
Why Tom's Pest Control?
Tom's Pest Control earned the respect of the businesses and homeowners of Brisbane with its service standards. We give a superior service experience to our customers with the following characteristics:
Do you require for bird removal from roofs or high-rise buildings? At Tom's Pest Control, we have the equipment and knowhow to realise many intricate pest removal requirements.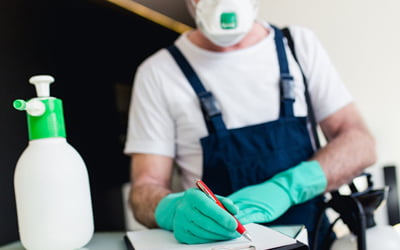 Make Your Property Free Of Pest Birds Today
Call us today on
(07) 3184 4223
or use our online form to let us know the pest bird issues at your property. We will give you an upfront quotation and provide you with tailored bird control services. Let's make your property space minimally disturbed with pest birds.